A great place to work.
An excellent place to learn.
Join an international, specialist company with a dynamic company culture, at a fabulous location.
We are a company specialized in all contracting work and associated legal aspects that are required to perform a clinical study. While providing our services to our clients, we always remain aware about the effect of our work: being part of the important chain that is focused on bringing innovative treatments to patients faster.
Working at Salvius, you will have the chance to be part of an international and diverse team! We support each other and help one another grow. At Salvius, we focus on increasing industry and legal knowledge as well as organizational and management skills – for the benefit of our clients, our company, and of course our team members.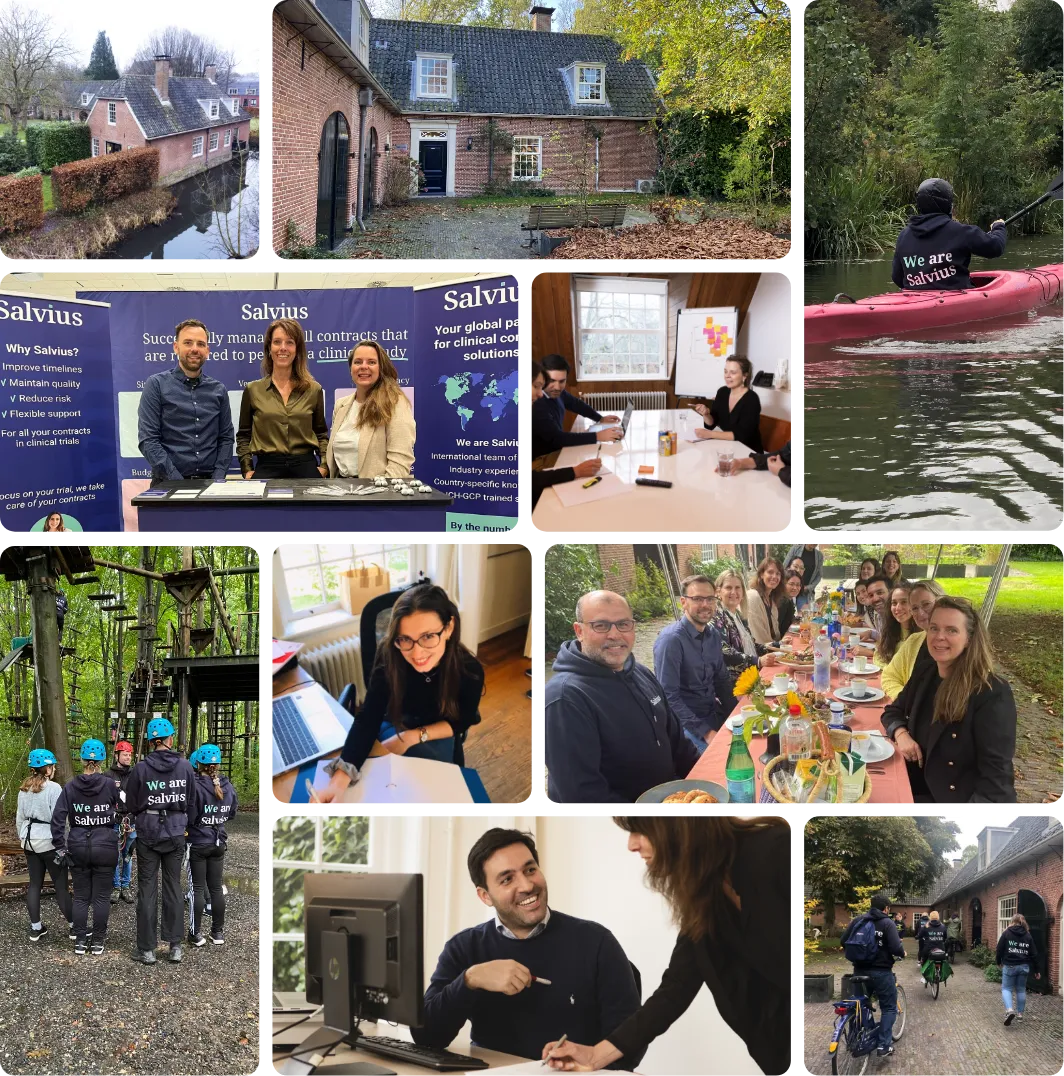 Grow your professional value with The Salvius Academy
At Salvius, we encourage continuous learning and support career development and personal growth. Under the umbrella of The Salvius Academy, we offer a wide variety of training and development programs.
Open positions
Currently, we have no open positions available, but if you are convinced that you could be a valuable addition to our team, then please do not hesitate to contact us.
Meet some of our team members
"I joined Salvius Legal after graduating and immediately felt welcome. I have been given the opportunity to learn a lot and my colleagues help me grow professionally and personally. Every day I am grateful for the opportunity I got and the choice I made.

Marta

Senior Associate Legal Consultant
"Salvius combines working on interesting issues to provide the best services for our clients, while being part of the multinational team full of outstanding professionals and being able to enjoy great work-life balance.

Tomas

Senior Legal Consultant
"Working at Salvius has been a great experience. Being part of an extremely international and supportive team has allowed me to learn more about myself, while also cultivating my professional skills. While Salvius emphasizes high quality work, they also never forget to acknowledge and appreciate the human element.

Natasja

Associate Legal Consultant