Biotech & small pharma support services
Strengthen your team by bringing experts on board from the start
A steady set-up of your contracts and regulatory process
Proper oversight and control of vendors
Better control over timelines and costs
Life science teams deserve the support they need to succeed
Bringing innovative products in healthcare to market is an exciting journey, and science is the basis of it all.
Conducting (pre-)clinical studies as part of this journey can be quite challenging, especially since there is always a big emphasis on keeping timelines and costs under control.
As a result, the importance of establishing a solid contracting and regulatory foundation and a good set-up of vendor oversight tools are often overlooked, and quite the opposite is achieved.
Legal, compliance and operational expertise are pivotal to set biotech, biopharma and small pharma up for success. Understanding the regulations, guidance, synergies with vendors and proper risk management through a solid contractual and regulatory framework is necessary to avoid pitfalls during the drug development process.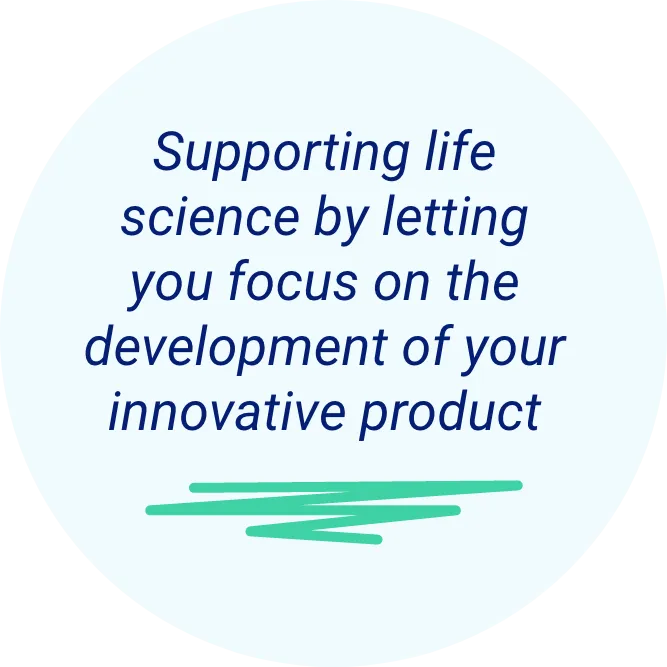 Legal counsel support services
Regulatory planning and oversight
HR and staff recruitment services
Establishing contracting roadmap and implementation
Ongoing contract management oversight
GDPR compliance
Vendor selection, management and oversight (CROs, CMOs, CDMOs, labs)
Quality assurance
Adding expertise to your organization
Together with our alliance partners, Salvius can offer your organization integrated strategic support addressing critical legal, contractual and operational components to establish a solid foundation for a successful development program.
This will create a professional framework to be appreciated by your investors and (potential) collaborators and allows for the scientific and operational process participants to excel. Moreover, it will provide your organization with better control over timelines and costs.
Data privacy in medtech and digital health is key
Increasingly, innovations in healthcare involve the combination of technology and data. One of the aspects of digital health products that requires special attention, is ensuring that the manner on which sensitive personal data of a patient is processed, is compliant with data privacy legislation, such as the European General Data Protection Regulation (GDPR).
This should be taken into consideration as part of the digital health product development, as well as part of conducting the required clinical trials. Together with our alliance partners, Salvius Legal can provide GDPR consulting services, assist with implementation of requirements, and – if you are located ex-EU – offer data protection representation services.